STORYTELLER-IN-CHIEF, James "Jamie" Tenser has devoted his entire career to explaining how consumer goods are made, marketed, moved and merchandised. A "recovering journalist," armchair futurist, media ecologist and unapologetic retail nerd, he holds relentless fascination with the world's most pervasive industry.
Tenser is considered an authority on retailing, brand marketing, and consumer trends, and is author of two books. He is frequently quoted in national and international media – find many examples in our News Room. He is a long-time BrainTrust commentator on RetailWire.com and a member of the RETHINK Retail advisory council.
Since founding VSN in 1998, he has helped a diverse range of clients with strategy and thought-leadership communications, including: American Express Co., NielsenIQ, Dial Corporation, Eastman Kodak, Del Monte Fresh Produce, Gourmet Award Foods, IBM Global Services, Cisco Systems, DemandTec, and many others. (Check out our success stories.)
As a lead editor at The Discount Merchandiser, VisionMonday, Supermarket News, BrandMarketing and the founder of VStoreNews, he broke stories and unpacked innovations that defined food, drug, mass, specialty and e-commerce. His books Tenser's Tirades, Customer Service Excellence 2004 and numerous posts, articles and client publications aim to demystify the never-ending retail revolution.
He contributes to periodicals such as Advertising Age, Progressive Grocer, CPGmatters.com, Supermarket News, and Marketing@Retail, and his blog, TensersTirades.com.
Tenser earned his undergraduate degree from Cornell University. He studied Media Ecology at New York University, Science Journalism at Columbia University and Consumer Behavior at the University of Arizona's Terry J. Lundgren Center for Retailing.
Tenser's Tirades

Tenser's Tirades documents the astonishing phenomenon of dot-com retailing. These essays appeared over a period of about five years in a dozen leading periodicals. They track the early promise, exhilarating rise and stunning demise of born-for-the-Web retailing. Contact VSN to purchase.
Customer Service Excellence

This compendium of 45 case studies was commissioned by the National Retail Federation Foundation with support from American Express. James Tenser was lead researcher and author. The work details exemplary service practices from across the retail industry. Contact VSN to purchase.
Shopper Technology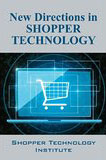 Contributed chapter, "The Incredible Dissolving Store Revisited," analyzes the convergence between in-store and digital marketing, with emphasis on the new influences of sensing and social media. Published by the Shopper Technology Institute 2014. Available on Amazon.com.
The Little Book of Big Data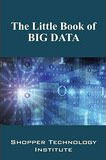 Contributed chapter, "Big Data in Marketing: Where We Are and Where We are Heading," presents detailed results of the 2015 Big Data in Marketing Survey, conducted by VSN Strategies on behalf of the Shopper Technology Institute. Available on Amazon.com.